Dear Specklers,
I'm taking a look into the updating of a model. Speckle somehow rearranges the data after receiving. Somehow the information got shaken up a bit during the updating process. Right now it is only a test, but this might also be an issue in future projects.
A. Input:
A Rhino file with two object types (direct shape vs real Revit geometry)
Solid geometry as piles on Layer 1 → used for creating generic model direct shapes (btw: you don't have the foundation category in the grasshopper nodes)
B. Send to the two Speckle streams
I'm using Grasshopper to
send Rhino Layer 1 (=direct shape) to stream with the name "direct shape"
C. I'm receiving the streams in Revit
filling out parameters in Revit (numbering to see what it does)
annotating the direct shape and the structural columns
D. I'm receiving the updated Rhino Geometry
Comparison:
The directshape geometry creates itself completely new after the update. As a result the annotations and parameters in Revit are lost, which is not ideal … but also means … never use directshape for drawing production. Same rule like for IFC imports. Directshape is
After adding/deleting elements in Rhino: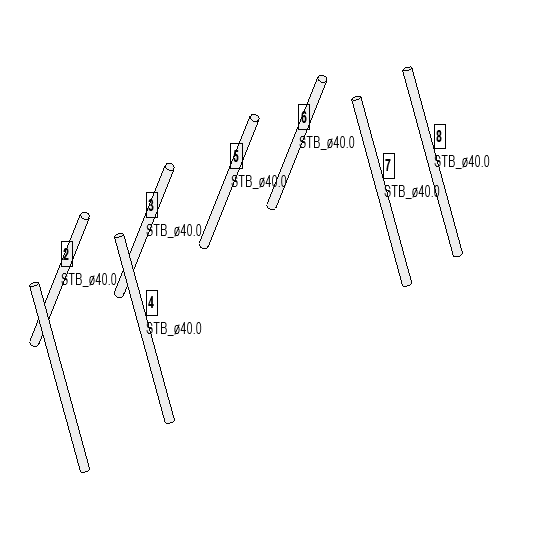 … the numbers seem to be walking around … which they should not
Of course, things are easily solvable when the parameters are mixed in on the Grasshopper side, but in reality, maybe drafters are adding information in Revit, which then is lost.
I tested it out on an arbitrary file, which I can provide incl. the Grasshopper Script. It would be really cool if you could take a look at it.
Best,
Alex