Hi,
I am exploring the connector for PowerBI from a commit from Revit, and can't figure out to find the same information for "materials", which I can see in the speckle webviewer(sorry if not the correct nomenclature).
I can find the 'materialQuantities' information, on which in this case contains 4 layers. Each one should contain the 'material' info as shown below in the red mark-up.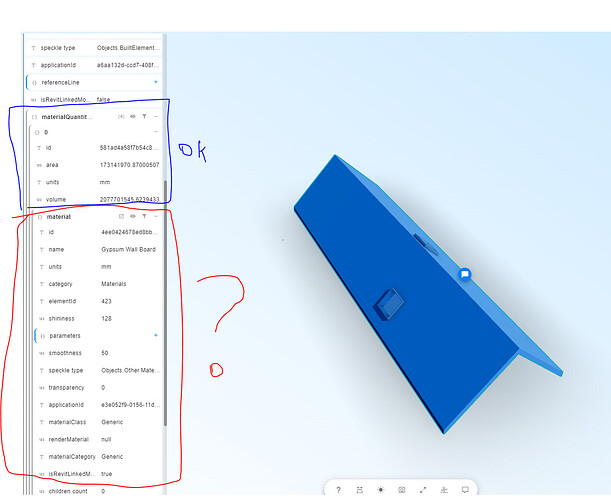 But can't see the same information in PowerBI, see below. Can only see referenceiD and speckly_type


I have just used the basic rvt sample model and am struggling to see if this is a limitation or I am missing something?
Thanks,