Hi @jonathon
I believe I found my way in in PowerBI, however now, and looking through the Web Viewer I found out that some categories won't have the 'material quantities' tree, which I am using to take off the area, volumes and the materialrefID.
For example the Wall (Curtain Wall - Family) and it's components.
Would you know if this is not exported or should be found elsewhere on those categories?
Example below: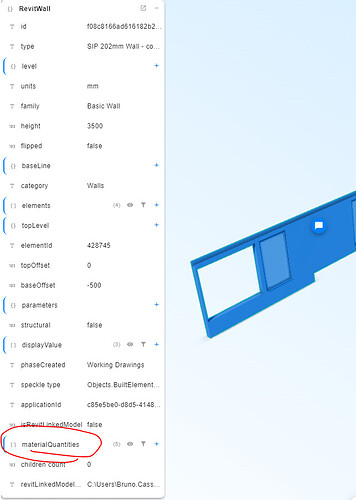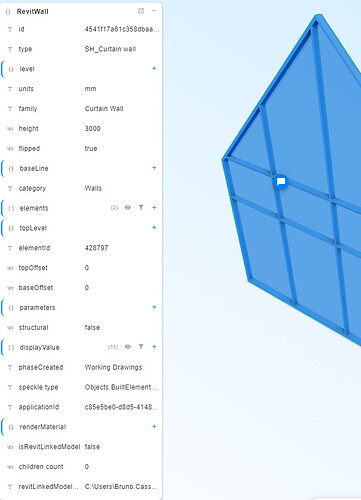 Thanks,