Hello there

Objective: I am trying to test all aspects of Speckle to see if we can use it for managing large amounts of geometry and multiple projects in transport infrastructure programmes (again).

Issue: Fallen at the first hurdle - loading the Revit Plugin for Revit 2023 through the package installer.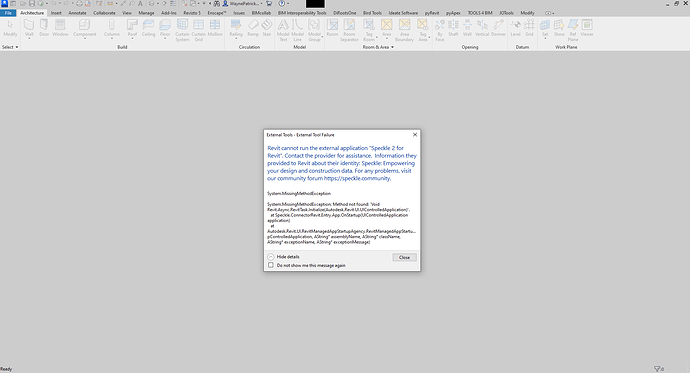 Any help would be appreciated.
Wayne