Dear fellow Specklers,
I have tried to publish a PowerBI report … this post is similar to this post here
it seems to be a language issue here as well … below with German browser language. Interaction between the model and other visuals does not work.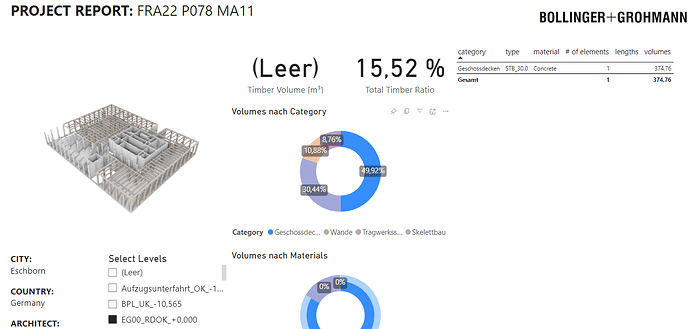 Changing the browser language into English and preferably on Chrome … Visual worked pretty well.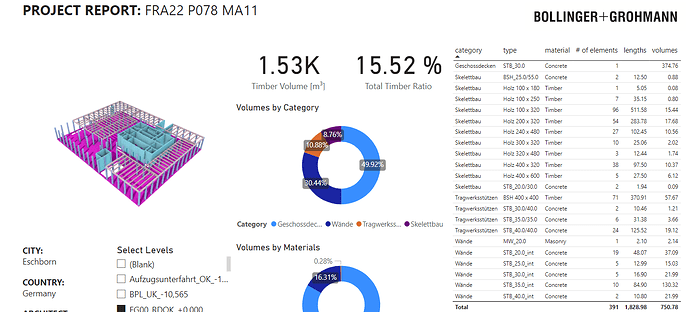 It seems also that there is a performance limit. It does not allow to load the full model (highrise with lots of timber beams and columns) and aborts loading.