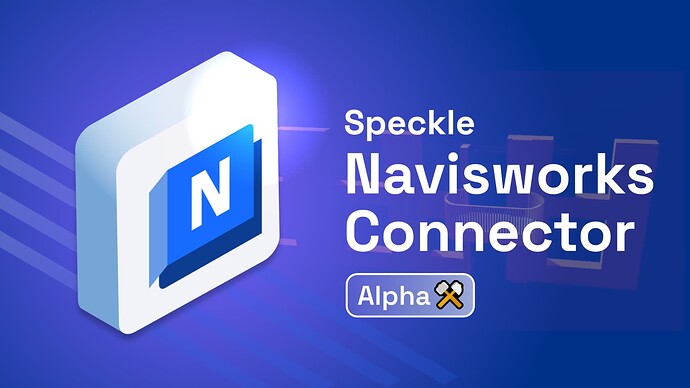 We're stoked to add Navisworks to the Speckle family allowing you to share and work with even more of your AEC data, and it's available in alpha

!
This send-only connector is developed and supported in-house and is available for installation through the Manager.
The connector supports basic 3D geometry node conversions from Navisworks Manage versions 2020-23, with additional conversions on the immediate roadmap:
Unit support,
full property translation, and
correct Y-Z orientation.
Also, on the imminent feature support agenda:
Line-work
Origin translation
Custom overrides support (colour, transparency, location)
Clash-reports
Comments
Views
We have many ideas for further supporting your AEC workflows. To focus our efforts, we're extremely keen to hear how you'd like to use your Navisworks data within your Speckle portfolio. The best place to let us know is here on the Community forum.
Note: Check out the repo for constant development and updates; the codebase of an alpha connector is by its nature in flux; code-fix contributions may be premature.