Hey @Testers! So we've got some frontend updates that just landed on latest.speckle.dev that we'd be happy if you actually get to try and break as hard as possible

There's quite a few changes throughout, but some highlights:
Viewer Filters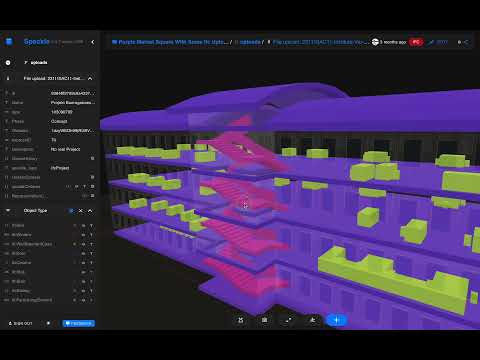 You can now filter things by their properties in the viewer. This includes two types of filters, one based purely on categories (coming from string-based props), and one based on numeric filtering (based on numeric props).
Below, an example of a numeric filter (by area).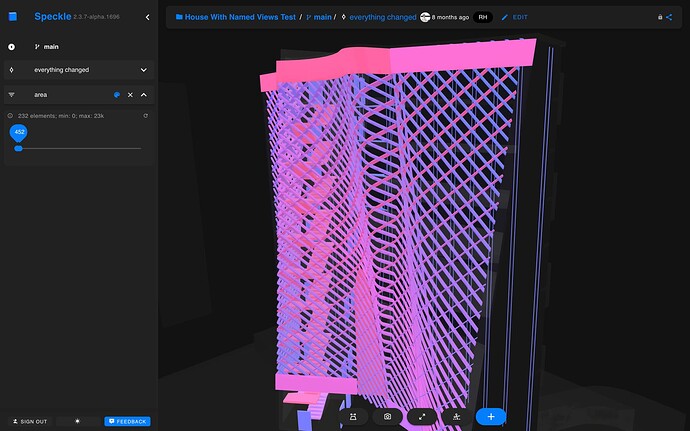 You can also use the revamped data explorer on the left to toggle on and off various "layers" as they come out from the source.
Commit & Object Overlays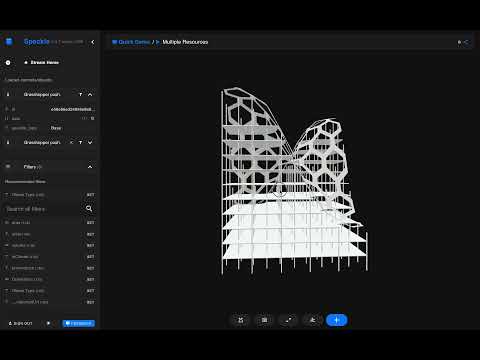 Finally you can overlay commits on top of each other in the viewer; you can also add objects too
Extra features:
you can now open your selection in a new tab. This is particularly useful if you want to share just a specific small subset of the scene with someone. How to? Simply select multiple objects (holding down the shift key) and then click the open in new button!
you can also resize the left navigation bar in the viewer (commit or object pages)
Of course, commit and object overlays are reflected in the url, so you can easily share it with your colleagues! Here's a fat one:
This wraps up the highlights! Any feedback is welcome 🙇‍♂️