Hi Speckle Community,
Looking to add custom geometry to a branch using SpecklePy. The geometry is envisaged to be transparent spheres with a series of user information (see screenshot below).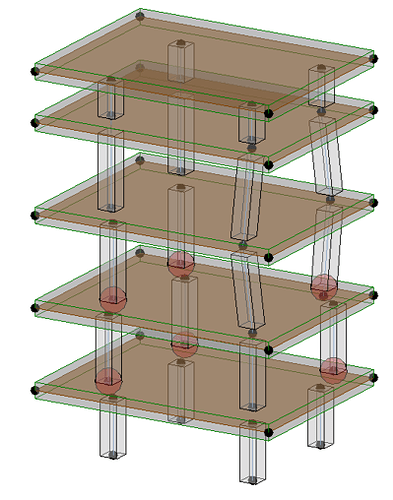 Data I want to write with the geometry, evaluation of where offsets occur with relevant coordinates I already have. The information is basically just ready to be written to the speckle server.
Grabbing some inspiration from Block and Line examples (Examples | Speckle Docs), a commit is created, however, I can't see any geometry when viewing online. Does anyone have some experience creating visible user-defined geometry with SpecklePy (with attributes / properties attached to it).
Thanks in advance!
Björn

cc: @AlexHofbeck, @ltascheva