Hi team.
I'm happy today to tried with point cloud scan from iPad and push to speckle, next push from revit to point cloud, but it looks missing many points, any suggestion appreciates?
This is in revit point cloud :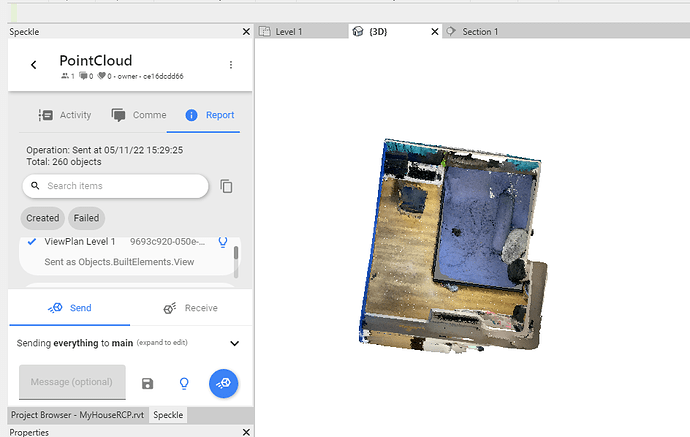 This is in speckle after push, you can see, my bed just push some data :
File Sample :Microsoft OneDrive - Access files anywhere. Create docs with free Office Online.