Hi Speckle Team,
I am having trouble with sending analytical wall surfaces from Revit 2023 to ETABS. Walls with openings are skipped in the ETABS receive step. See snips below:
Analytical surfaces sent from Revit: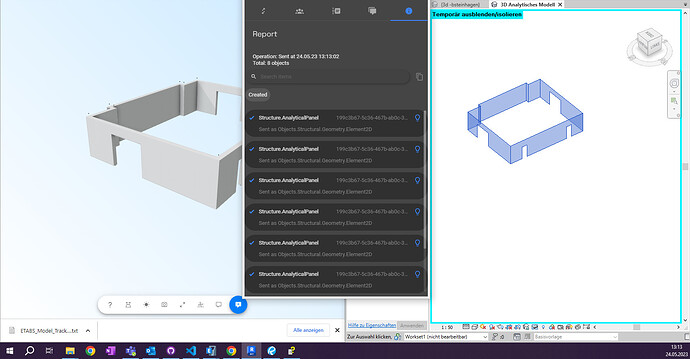 Received in ETABS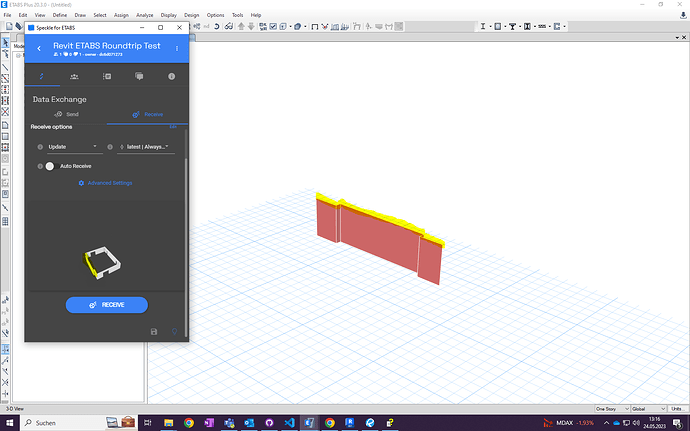 System:
Revit: 2023
Revit Connector: 2.13.3
ETABS Connector: 2.13.3
Am I missing something in the workflow? I believe openings in analytical surfaces are now supported with Revit 2023?
Cheers!
Björn
cc: @AlexHofbeck