ConnectorNavisworks
I have nearly wrapped up an alpha release of a Navisworks > Speckle

connector.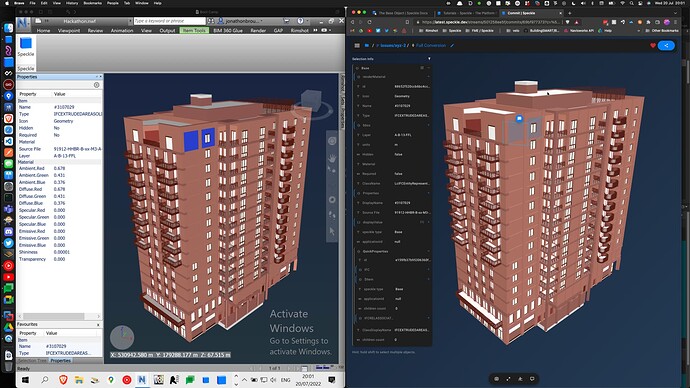 Mostly, I only need to finesse a currently makeshift UI/UX. There are a few options that I have built in that should be optional.
When moving from Alpha to Beta I will attempt to adopt the Speckle UI properly but may lean on The Specklers™ for help with that.
Call for contributions
In the meantime, I'm looking to source NWDs for test conversions to a collaborative stream. By test, I mean also looking for help with the review of the conversions.
If you can share anything, you would then be happy (and permitted) to:
QA review
view online
try downloading to Blender/Rhino/Notion etc.
I propose to assemble a closed stream and add all who offer submission as collaborators. This is my best attempt at reaching wide for material that is ok to be shared. I have plenty of my clients' material but can't really share them.
I hope this is of interest to folks.

---
I share a lot on Twitter but would like to keep this between us for now.

---
Don't fret, my Windows are activated - it's a BootCamp thing.