Hey!
So recently I have been testing out Speckle and what it can do. On thing I've noticed is the IFC upload does not work majority of the time. Well technically the upload works but when speckle converts it, there's a good chance that it will fail. I understand there's a 5 minutes time out and it seems more complex IFC files would go beyond the 5 minute.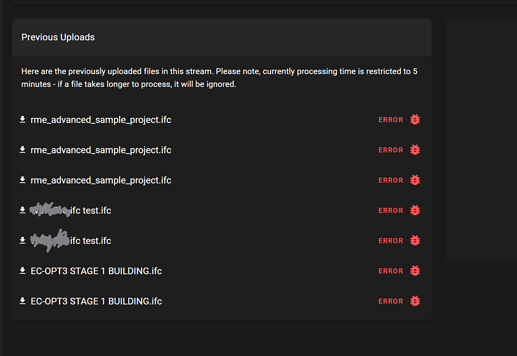 I can't send our IFC files I've been testing since it's still a working project, but IFCjs' example
ifc files is pretty close our scale of our project and similar to what we send to consultants.
I'm wondering if people are having the same issue and was wondering if there's a work around to this. I also was wondering if the conversion could be client side instead would that help?
Thanks,