Hello Community,
I am using Speckle with my students and we are facing some problems when receiving data in Revit. Let me first explain what we are doing:
We are working with basic architecture models that each student can modify (create branches) and make commits. For example: Adding a window to a wall.
I have some hypothesis but I would like to confirm.
1 - Doors and windows are correctly sent. We can see them in the Speckle data and in the visualization.
When we receive the whole model, however, windows and doors are not shown.
For example: Stream Example
My Hypothesis: Students are using the Portuguese version of Revit. I replicated it in mine which is in English and it worked well. Is that correct? Should we use the English version?
2 - I can't find the doors category. Am I missing something?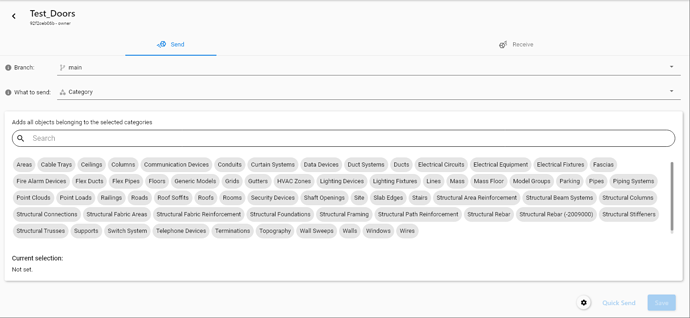 3 - When I add a Window to a branch, I would expect the other contributor to receive it in the correct location. However, it does not appear.
My Hypothesis: I need to send the window AND the wall together, not only the new window. When I did this way, it worked well. Is that correct?
I guess that would cover our initial issues. I tried to search for similar issues but couldn't find them.
Thanks in advance!
edit: After reading some topics I noticed that using the same template solves many issues