Does current version of Speckle has grasshopper plugin compatible with Mac. If yes, the link on food4rhino is not updated.
Hi @Mayur_Mistry! Unfortunately not out of the box yet. @AlanRynne will get back to you tomorrow morning with a zipped up build file.
Once we're in shape regarding installers, etc. for mac we will update the links on food for rhino, thanks for the heads up! (this might take a while though…)
I appreciate your prompt response and support @dimitrie .
I found Speckle Manager link in old post. I am facing this issue now. @dimitrie @AlanRynne. Thanks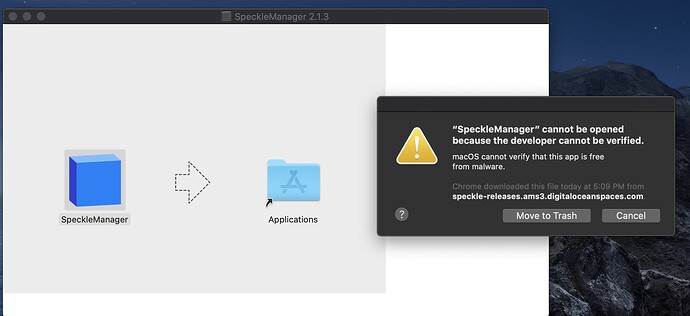 Sorry my bad. It was a quick fix. As you can tell, I have recently transitioned to Mac.
Hey @Mayur_Mistry!
Here you can find the latest installer for Grasshopper Mac, which AFAIK is 2.2.1. Just double click on the speckleGHInstall file and you should see something like this happening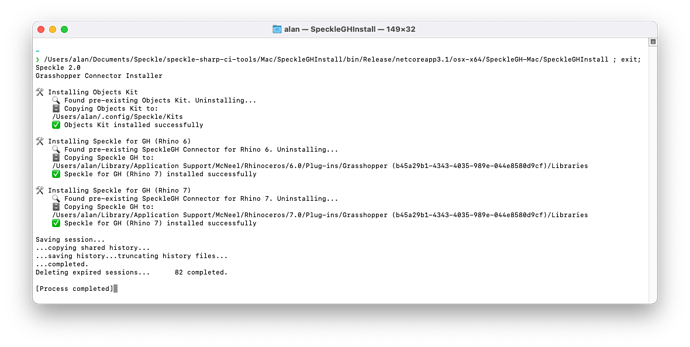 We're hoping we will integrate the installers straight into the Manager, so you won't ever have to see this. But for now that should do it.
One thing though… how did you manage to get to the Connectors page?

It should be disabled in Mac: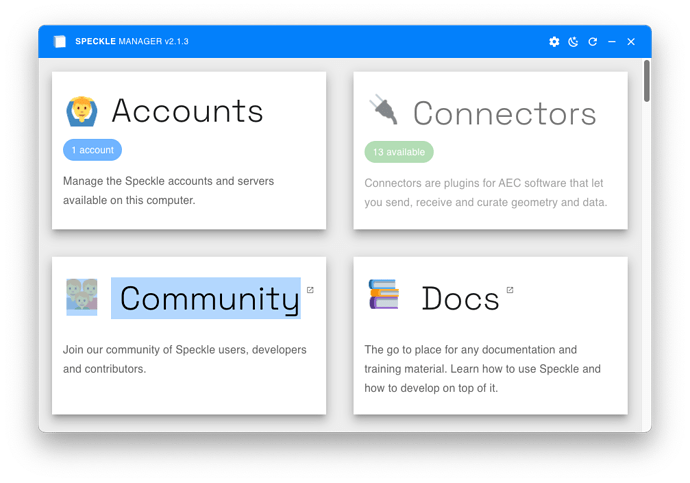 Thanks @AlanRynne I cant run exe file and pdb gives this prompt. The connector option was enabled when I installed.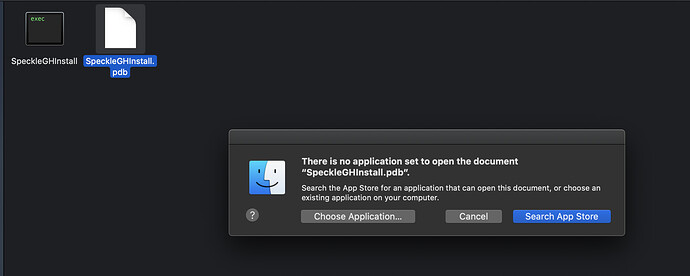 Ouch, I actually tested it in my machine before zipping it (screenshot was from the test…)! Let me look into it, brb!
Hey @Mayur_Mistry, not sure what could be going on but I just re-built the whole thing, could you download it again and give it a try?
Let me know how it goes

Hi @AlanRynne , I didnt check your email. I followed the procedure. It works now. Thank you very much.
yup that was the last version (with the manual install), glad you got it. Not sure what is going on with the installer but we're looking into it.
Let us know if you bump into any trouble along the way! The Mac GH Connector is fairly under-used but should work just fine.