In AutoCAD 2021 I get the following error after installing the Speckle AutoCAD connector: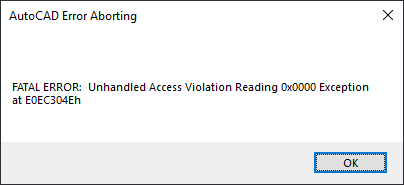 Any suggestions on what to do?
Ouch! When are you getting it specifically? When sending / receiving or after opening the connector?
When I start AutoCAD I get this error. I'm not able to open a drawing or anything.
When I remove the Speckle AutoCAD connector with the Speckle manager, I don't get this error and AutoCAD seems to work properly.
PS Thank you for starting a new topic!
Can you please try with v2.0.5 that we just pushed?
We did spot a new issue that was being thrown at startup… And thanks for reporting!
It's alive! Thank you!
Small comment: the polyline visualisation in the Speckle 3D web viewer doesn't match the AutoCAD line. Maybe because the last point in the polyline is not the starting point.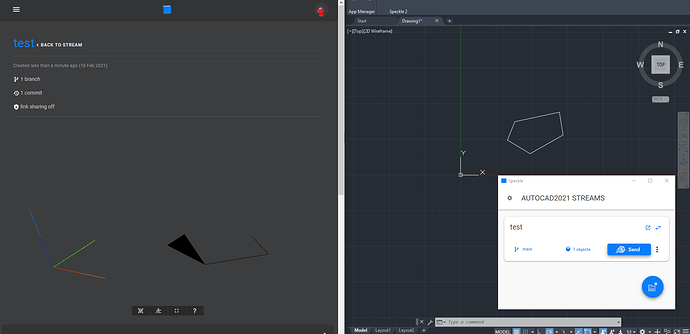 Awesome!
The AutoCAD/Civil3d connector is still in very early days, but feel free to keep reporting here your findings and we'll investigate!