Hi, all.
I am trying to enable revit to know that surfaces that i have created in rhino, are floors.
I created planar surfaces in rhino. Ensured that 'Speckle2' toolbar was visible.
Highlighted the surfaces and then went to The toolbar and 'BIM elements'.
I then used the dropdown, to create floor.
Nothing happens. My command line shows 'Unknown command CreateFloors'
This happens, regardless of what element i wish to create.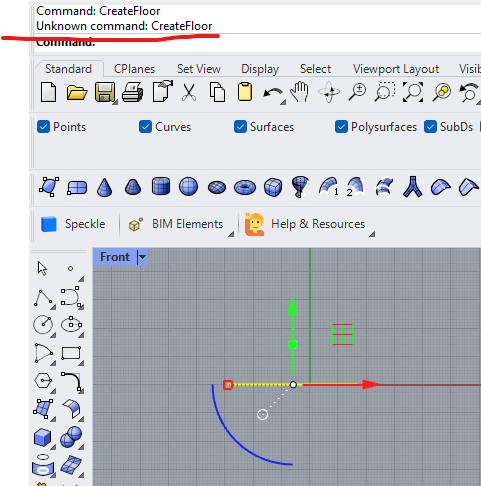 I have uninstalled the rhino connector a couple of times now. No change.
Any help, would be appreciated.
Thanks
Aindrias