Hi All,
I've been following the SpecklePy and Streamlit Tutorial and I can't seem to get the iframe working. I don't think there's any more dependencies I need to install other than the ones mentioned in the tutorial. Create Your First Speckle App using only Python

Looking closer at the errors, it looks like I'm missing a lot. Is this because of Streamlit or something else?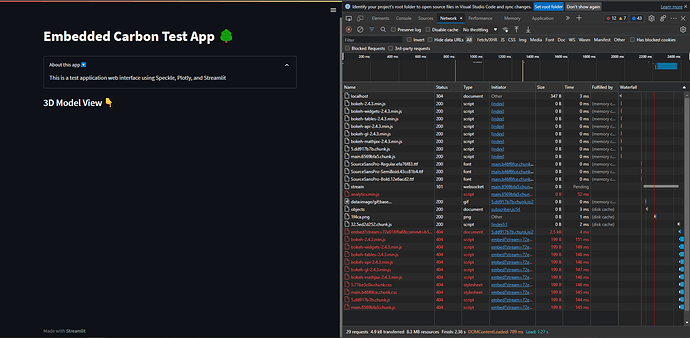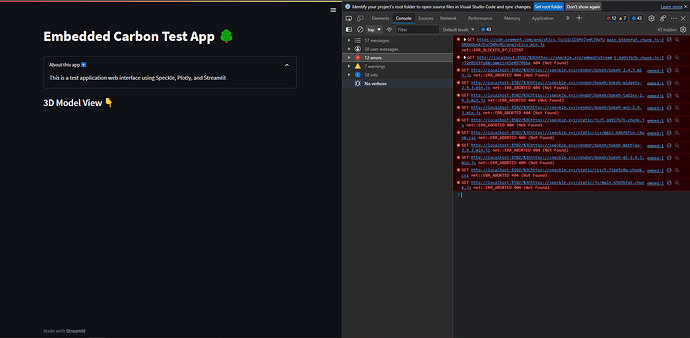 But if I edit the HTML directly and get an iframe url element and generate that. It seems to have no problem rendering it.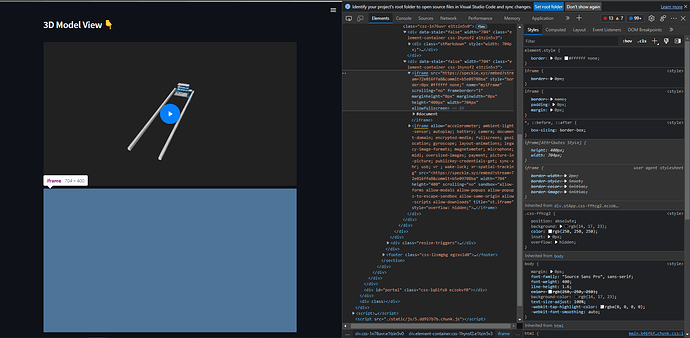 Any ideas would be great!!