Hello dear Specklers,
my colleague Lilla from Budapest currently is trying out the Tekla to Revit and Revit to Tekla send/receive: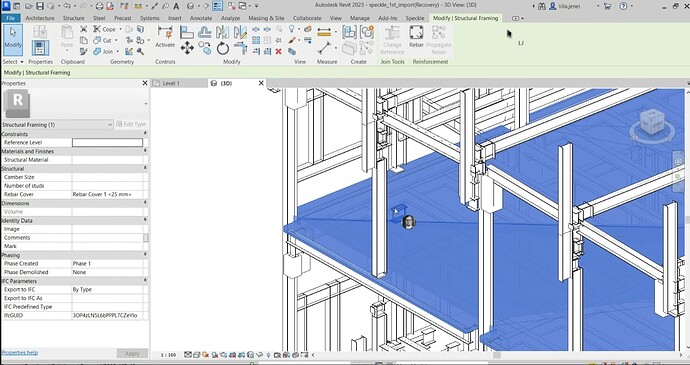 .
For Tekla to Revit:
Use case: Formwork drawings for concrete are done in Revit but the master model is Tekla:
During the process, we saw that the floors/walls are received as direct shape. It would be beneficial for the execution phase (or in general for all design phases) to have a system family in Revit, which can be modified (cutting of builders work openings) e.g. Direct Shapes are also not updateable means all annotations are removed of the drawings with new updates.
In case you need an example model, let me know and my colleague will provide you access to the project (wante to write stream … new naming will take some time to override in the head

).
Thanks

Best,
Alex