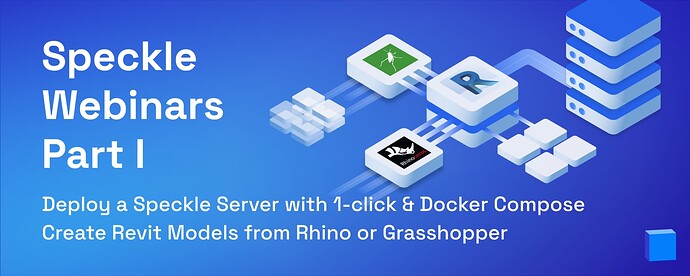 Hello @Community

Popping in to let you know that our brand new Speckle Webinars Series will begin next week on Fri Dec 3rd!
The webinars series will contain sessions for everyone from the timid beginner to the hardcore dev. This is just Part I, so if you don't see something for you this time, keep your eyes peeled for what's coming up next!
We're kicking of Part I with the following two webinars:
Create Revit models from Rhino or Grasshopper with Speckle hosted by @AlanRynne
Deploying Speckle server with 1-click & docker compose hosted by @gjedlicska
Head over here to read more and sign up!

---
If you'd like to suggest ideas for other webinars, head over to this thread: