Hi,
I am testing the Speckle Mapper for the first time (so I may be doing something wrong) and I have noticed that I have some issues with some breps.
The vertical mullions of the panels get exported to Speckle but when I receive it in Revit, some are missing. If I leave that geometry as it is, without assigning a category I get it in Revit, but as soon as I assign any category in the Speckle Mapper, even generic model, those mullions are gone.

When I export the walls I cannot see them in the Speckle server, but when I receive the stream in Revit the walls are there.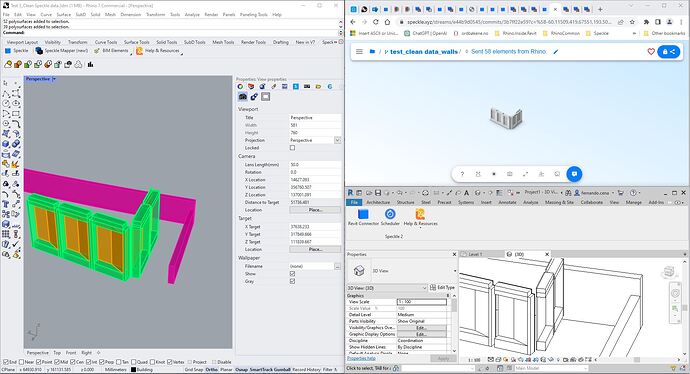 I do not get any of these problems if I just simply send everything to Speckle without touching any category with the Speckle Mapper. Also, in case this is relevant: this geometry was initially created in Revit and then exported to Rhino with Rhino.Inside.
Any help is more than welcome

. I am attaching the Rhino file in case it is useful.
Sample.3dm (1.5 MB)