Objective: I am trying to stream custom project information parameters via the "Project Info" selection criteria.
Issue: It only appears to bring in selected parameters. Is there a way to bring in custom parameters?
Example: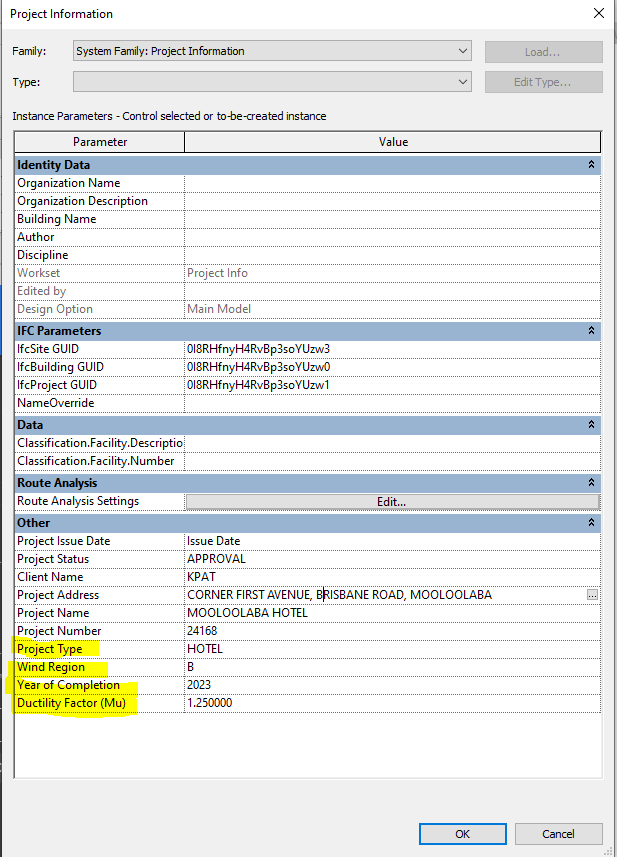 Speckle Type:
Objects.Organization.ModelInfo:Objects.Organization.BIMModelInfo:Objects.BuiltElements.Revit.ProjectInfo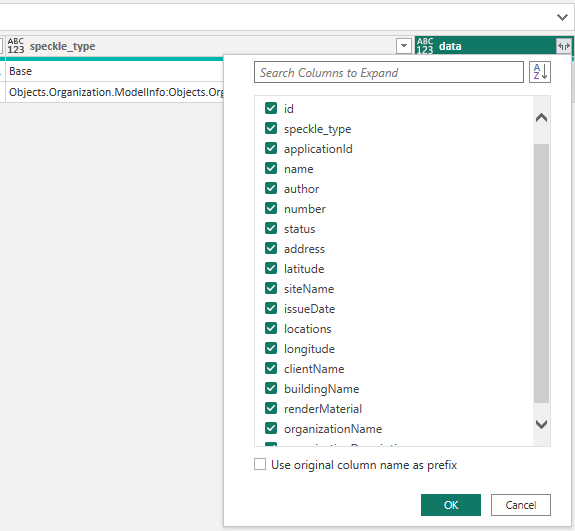 As an example, the highlighted parameters Project Type, Wind Region. Year of Completion, Ductility Factor (Mu) dont appear in the list in Power BI.
Any ideas how I can get these to appear?
Thanks,
Matt