Is there a way of selecting Project Info and Views from the Revit connector?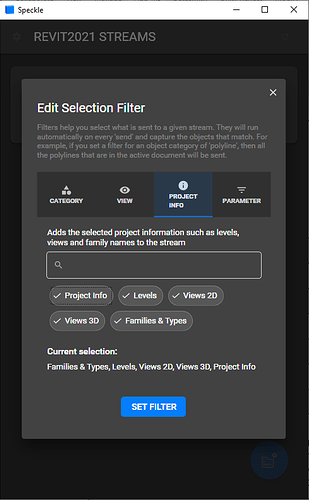 I want to select the project info, Views 3D, and Views 2D from the "Project info" selection filter, as well as a View from the view selection. But It looks like there is no way of currently doing that.
I need to receive both the Views and the geometry of a Revit file.
Second, is there an option just to export everything, absolutely everything, geometry, views, project info, the lot.
Perhaps I'm missing something really obvious, but for my use case It would be a great help.