Hey all!
We're experiencing an issue receiving lighting fixtures into Revit. The objects initially appear to be receiving, but after all conversions are completed, the objects disappear/are removed from the model.
Steps to recreate:
Send lighting fixtures from Revit to Speckle
Delete lighting fixtures from Revit model
Re-receive lighting fixtures from Speckle into same Revit model
I can provide a minimal model that will reproduce the issue if required - please let me know!
Alternatively, if I try to receive the stream into a new Revit model, I get the following conversion issue: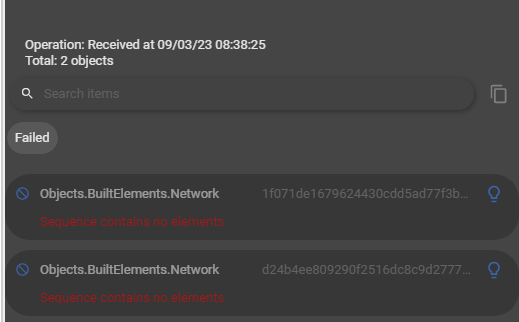 Note: I have tested this using 2.12 Revit connector and xyz server (stream is publicly accessible here).