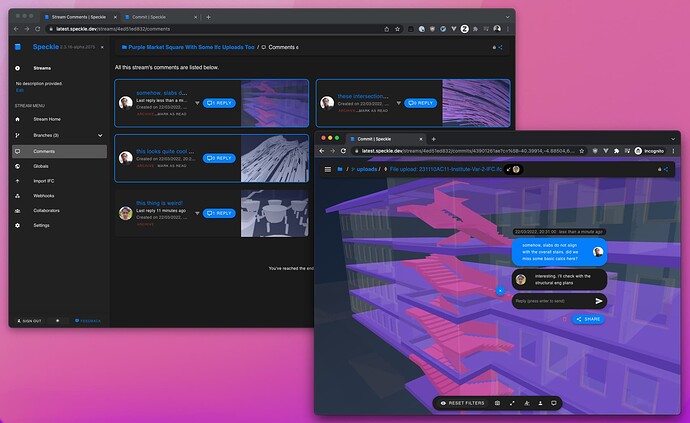 Hey @Testers! We've got something new for you to go and break. As part of our efforts to make Speckle meaningful for everyone - from content producers, architects, engineers, etc. to managers and clients, we're previewing real time comments!
Here's a quick sneak peek video, or check it out live!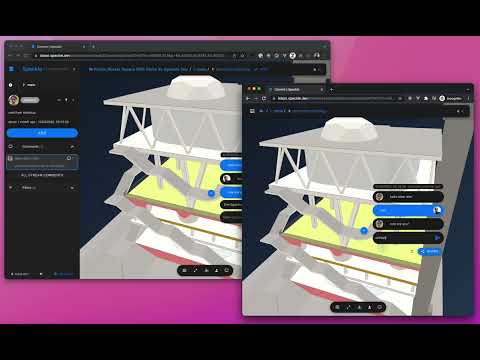 Please read the doc with all the extra info & details linked below. It gives more insight in what our future plans and roadmap is around this front.
All of this is now available on latest - so go break it and keep the feedback (& comments) coming