Hi Community!
I'm trying to send some layers from qgis to speckle and getting an error that you can see below: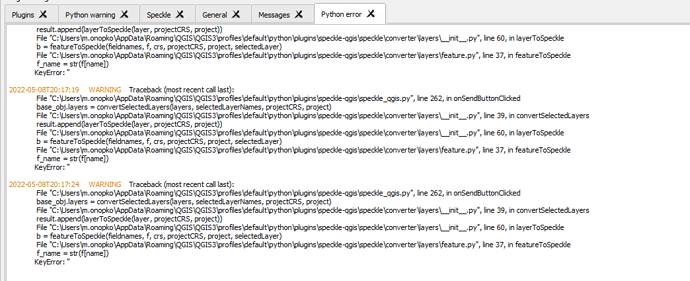 I noticed that i'm able to send some of the layers but not the one i need

By the way im sending some layers with curves and points taken from GeoPackage file.
I wonder what can cause that issue? Any workaround?