Hey Speckle Team
I'm running a variety of tests with Speckle. Currently am uploading data to Speckle from Navisworks 2024, then streaming to Blender. I'm running into two main issues:
Issues:
Fittings/Elbows not showing up between meshes once inside Blender. I'm guessing this may have to do with individual object size, but am not entirely sure.

Upload/Receive Speeds are slow for me. About 16-45min for medium to large uploads ( one duct system for a single floor of a medium sized building). What are strategies to speed this up? It seems that personal computer processing speed made a slight difference but not by much. Internet is lighting fast as well.
It seems that the speed may be linked to meshes not showing up, as if the task is so intensive, there's not enough power to render the small complex curved pieces… but just speculating, not too sure.
Example: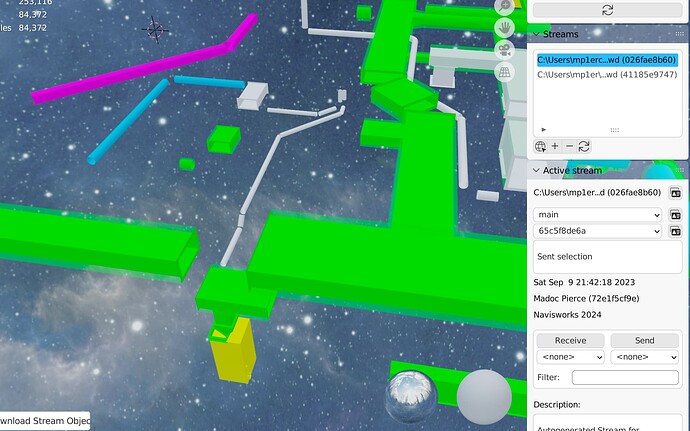 Apologies if this has been answered somewhere else, I'm a newbie on this platform.

Everything else about Speckle thus far is marvelous though. If these issues can be solved for me, I think Speckle is a winner for me!
Thanks!!