Hi @dimitrie,
I am looking into ways to visualize our mesh in the Speckle viewer with colors. Based on this example stream, I was able to do some basic coloring of my very simple structural model: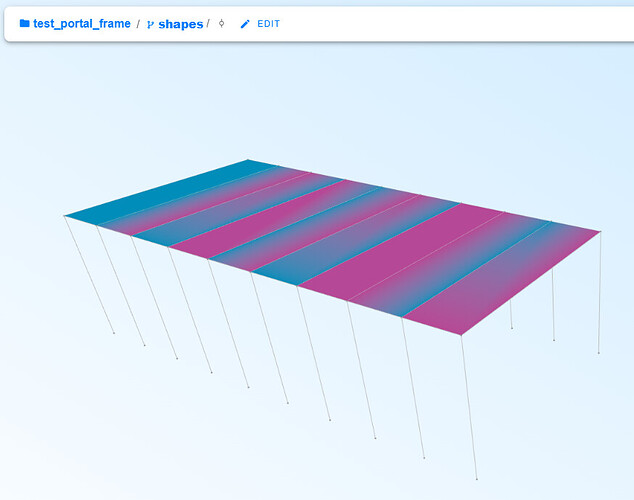 Though this works quick and simple, it's somewhat limited, as I can only assign the colors once, in this case via the Python API. It would be more useful if we could use the available filter in the viewer, to dynamically show colors based on properties assigned to the mesh (vertices), as discussed in this topic, but for Speckle v1. However, this doesn't seem to be an option in v2. I can use some properties of the 2D objects to color the mesh (see below), but I cannot use properties within the mesh, as these simply aren't available for filtering.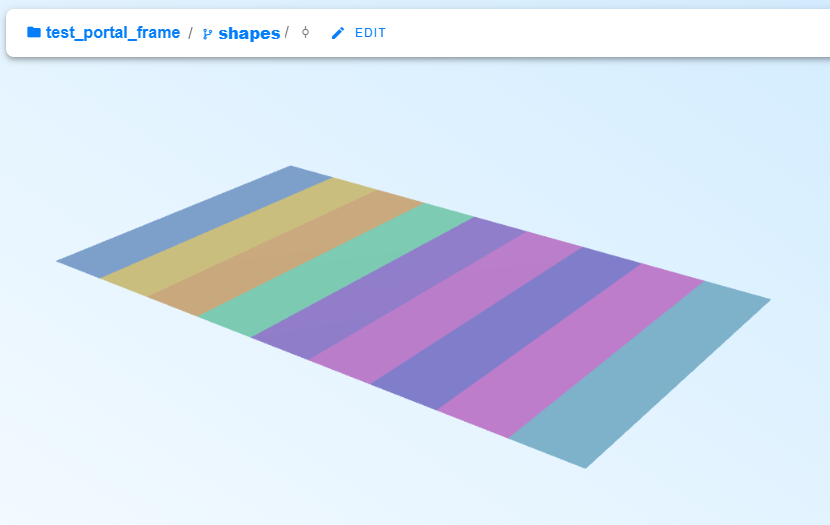 To experiment with coloring based on the mesh, I added a displacements attribute to the mesh, that has 4 randomly assigned 'displacement values' between 1 and 10, that correspond to the structure of the 4 vertices in the mesh objects. However, the displacements attribute doesn't show up within the available filters. So my question is: Did I do something wrong in the process, or is this simply not a supported workflow within Speckle v2, and if not, how can I make coloring based on mesh results work in another way then?
You can find the commit including displacements here (invited you to the stream). The meshes with displacements can be found in the Shapes container: