Good Morning,
I am trying to send some linked model elements from a view to the Speckle viewer, but when I select the checkbox to "Send Linked Models" and try to send the view, this error gets thrown: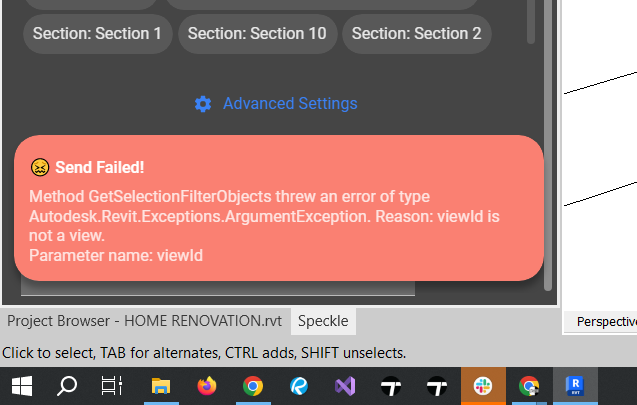 Method GetSelectionFilterObjects threw an error of type Autodesk.Revit.Exceptions.ArgumentException. Reason: viewId is not a view.
Parameter name: viewId
Any ideas on what I'm missing?