I'm hoping to get some volumetric takeoffs from an IFC model for some LCA calculations, but have hit a wall in terms of extracting the geometric information from the model in order to calculate the volumes. While I can see the elements in the viewer, I can't find the fields within the Speckle import to get the volumes of the meshes (though it looks like this is currently an open issue)
To try and get around this, I instead loaded the stream data into grasshopper, hoping I'd be able to convert the objects into native Rhino meshes and get the volumes and attach the volumes to the objects to push back up the stream. However, after exploding the speckle objects, I still can't isolate the geometric data (though I can see the objects in Rhino).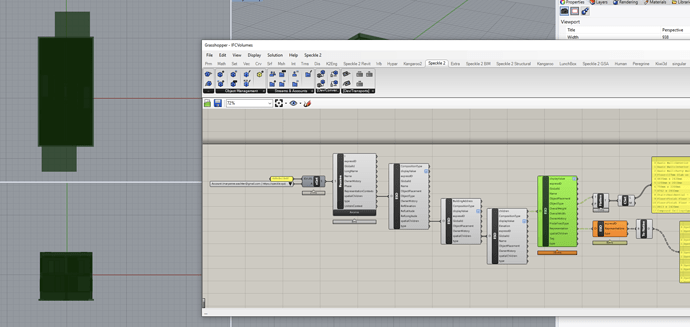 IFCVolumes.gh
(14.3 KB)
Is there a way to expose the geometric information for each object which is appearing in Rhino?