Interoperability trought BIM to GIS.
Hey @Julian_Sanchez ,
Welcome to the community! Feel free to Introduce yourself

to the community if you want to!

Can you further explain what do you mean by IFC to PostgreSQL?
Funnily enough, I can provide a bit of extra detail here: this is exactly what happens when Speckle processes and IFC file

The long story short:
you upload an ifc file and speckle starts processing it server-side with the web-ifc parser
we compose the ifc's spatial structure tree and insert all ifc elements, with their display value and metadata
we subsequently store each individual object in postgres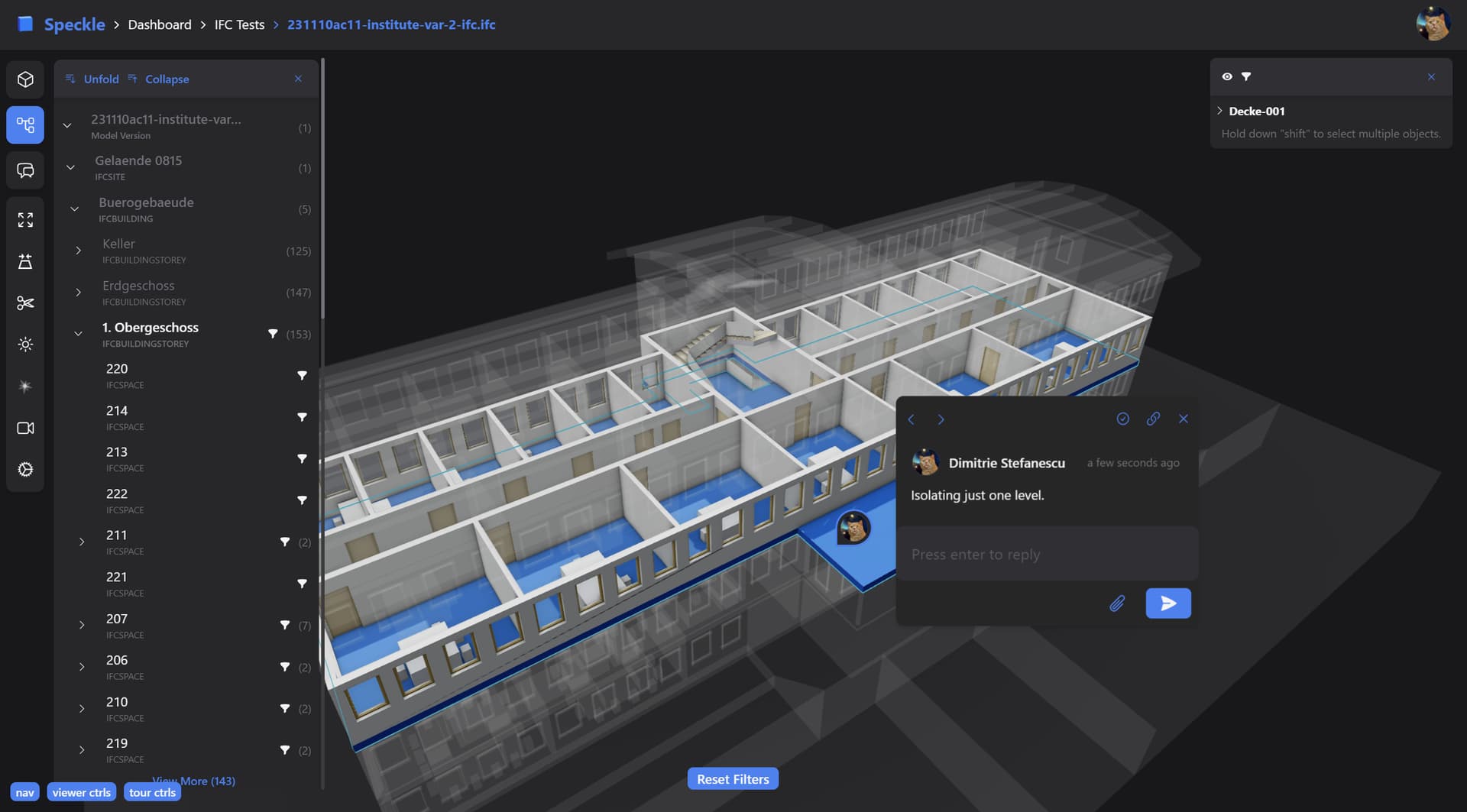 Check it out here: Speckle
Hi! I´m an Architect from Colombia and I am curios about the interoperability between BIM (IFC) AND GIS (Webservice). Thank you for the reply so soon. I think what Dimitrie answered involves what a tried to ask. I´d like to know more about the process with IFC and GIS. Where can I learn about the process that Dimitrie explain?