We have extended the time of processing up to one hour. But medium size files (~30 mb) don't succeed in parcing. Small note reports about error.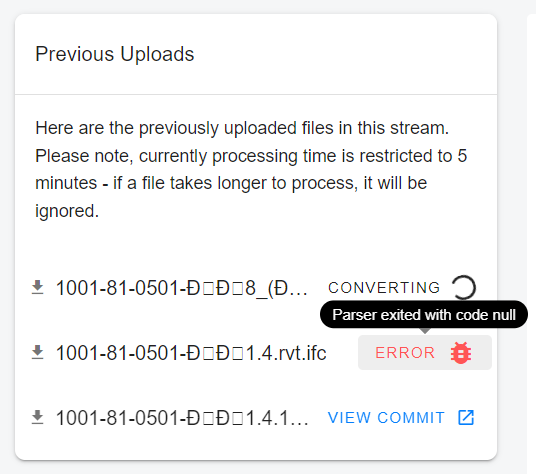 Colleagues, I have two simple questions about ifc:
Main: do you plan to increase the speed of processing? 10 min+ is a little bit discouraging.
Is the log with error available for download somewhere in interface?
If you need any help in testing the import option or need any logs please feel free to contact with me. IFC files processing for us is one of the main functions.