Hi all, sorry if this is a ridiculous question, but basically I have no download or update button in my Speckle manager and manually downloading connectors doesn't seem to work (they did not show up in the manager).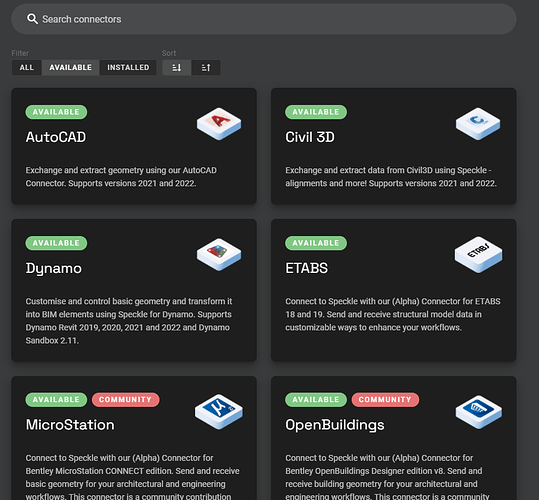 I installed Speckle a while ago intending to test it on a few projects, but got too caught up to really look into it. I have some time now so I decided to check it out again. I was prompted to update the manager, which I did. Once it updated I saw that the Blender connector had an update so I hit the update all button, but all that appeared was this "close" button: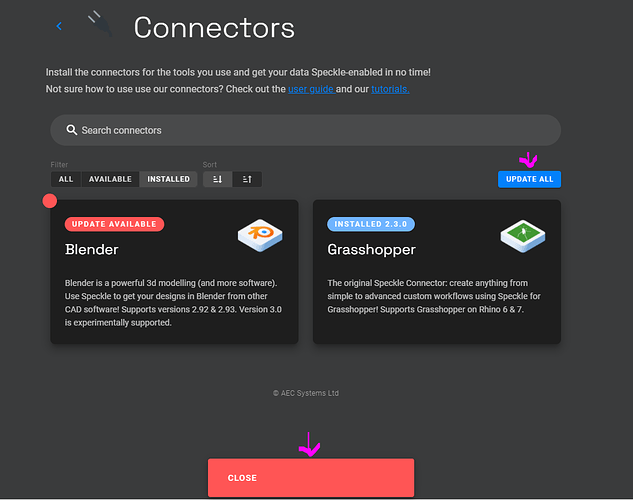 And as I said earlier, when I went to the available connectors tab, I can't see any way to download them, and after manually downloading and installing some, I restarted the manager but they still aren't appearing. Blender also still shows up as having an update available, which I guess means it didn't manage to download and install the update. Any ideas? Thanks in advance!