Hi,
My Speckle GH components are getting weird recently !
Here is what I get :
no access to my projects and streams
receiver gets data as it is correctly displayed in the viewport, but no data is going throught outputs
sender keeps "Initialising" as already reported here
I also get this errors when adding "streams from account" components :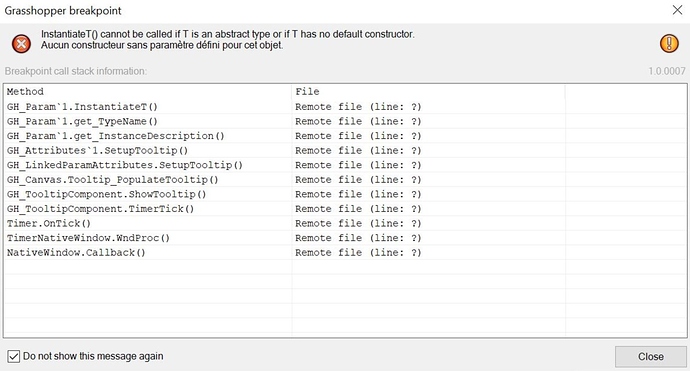 I'm using Speckle-v1.8.31.336.
I tried to uninstall, delete Speckle files (including %localappdata%/SpeckleKits/), temporarily remove all plugins, without succes.
Thanks for your help !
Sebastien