Hello!
In React, I'm loading the Revit model with the Viewer. When I click on an element, it returns all the Revit properties of that element.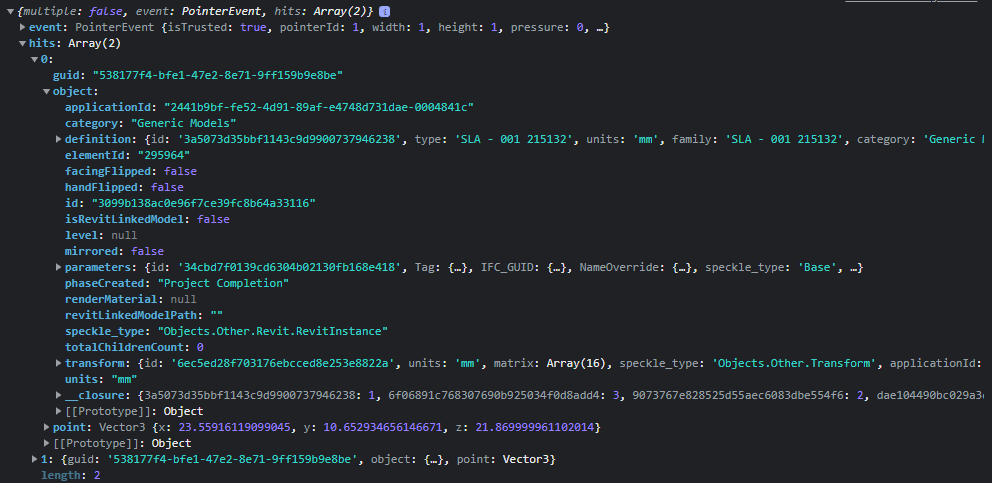 I would need all the data of each element like this after loading the model. Later on, I will need to create an automated selection system using this data.
Can you help to me?
Thank you in advance for your answers!