Haven't seen it before, if you share the stream or show me how to replicate I'll have a look!
Here is a video showing what I have done. Maybe there is something I've done wrong.
Hi Community,
I wanted to start using the Excel Connector, so I installed it and tried to load data from my stream to excel. But I cant and I have this warning. Do you guys have any idea why ?
Thanks a lot !!!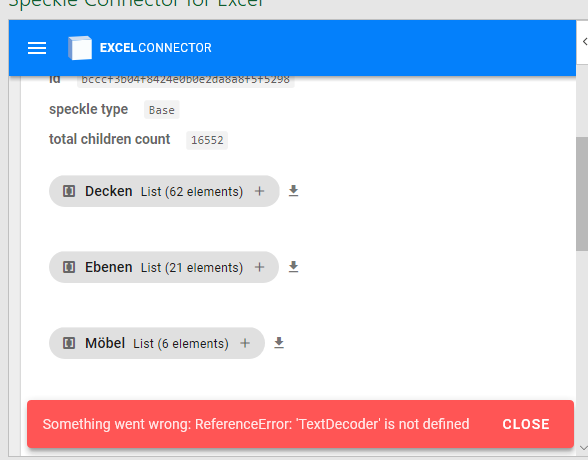 Hey Matteo,
Thanks for the quick answer.
Nope we didn't find a way yet to install it on the office, I tested it on my personal Excel

I tried to import simple data from Revit. I created a simple stream with 3D data ( walls, doors…) from revit. And then I wanted to connect them with Excel.
I will have a look to the thread you linked !
Thanks a lot !
Yes I have the exact same problem at here, sorry to have created a double thread haha.
No worries, I've merged the two threads


I can confirm there are some issues in one of the libraries used by the Excel connector, we're investigating!
@gokermu would you mind pulling the latest Revit beta and trying sending the schedule from there?
I suspect this is not a bug in Excel, but in Core, and it should be fixed in the beta. I tried and it worked

I tried and it didn't worked

.

Same with this stream I guess? Speckle (I added you to it)
I was using Speckle.xyz for this. Let me check with latest.speckle
How can I change the server in Excel? I changed my default server to Speckle Latest but still receiving from Speckle.xyz in Excel.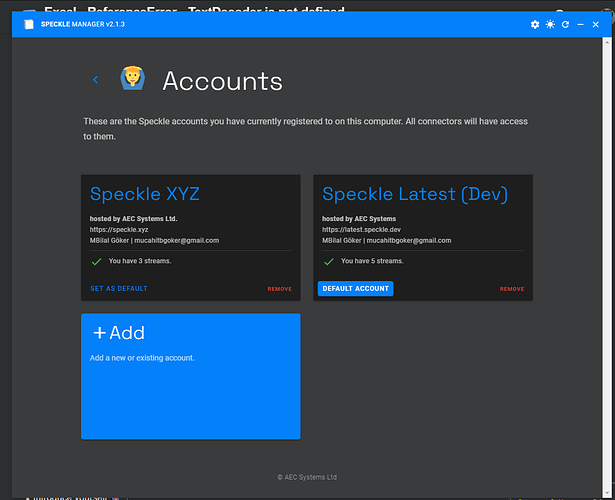 Just log out from the Excel connector and log in again, if you want I can send to XYZ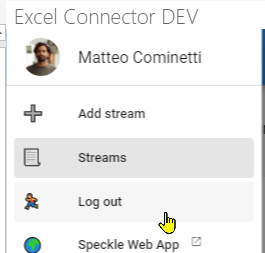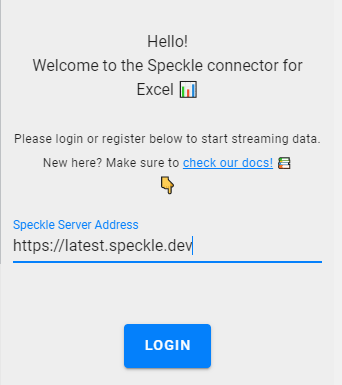 Got it. But problem still exists.

Okay, so it seems an issue related to the version of javascript in use by some versions of Excel desktop (I still cannot reproduce).
@gokermu and @BaudouinNP if you use the Connector from a modern browser as Chrome it should work:
You are right! Tried it in Opera and it works just fine.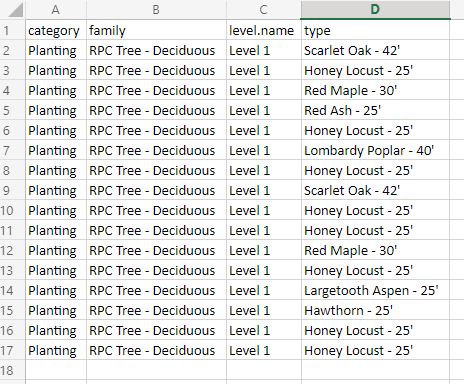 Coool ! Let me try

Assuming you are all using the latest version of Excel available, the only other solution would be to update Windows.
Newer versions use Edge instead of Internet Explorer and that should do the trick.
That's my suggested fix, especially since IE has been (finally) officially discontinued