Hello,
I'm trying to install Speckle in Blender (3.6.2, just installed), using the manager (I'm on Windows 11).
It works fine with Rhino, but when I toggle on the Speckle Addon in the Blender Addons list, I get the following error: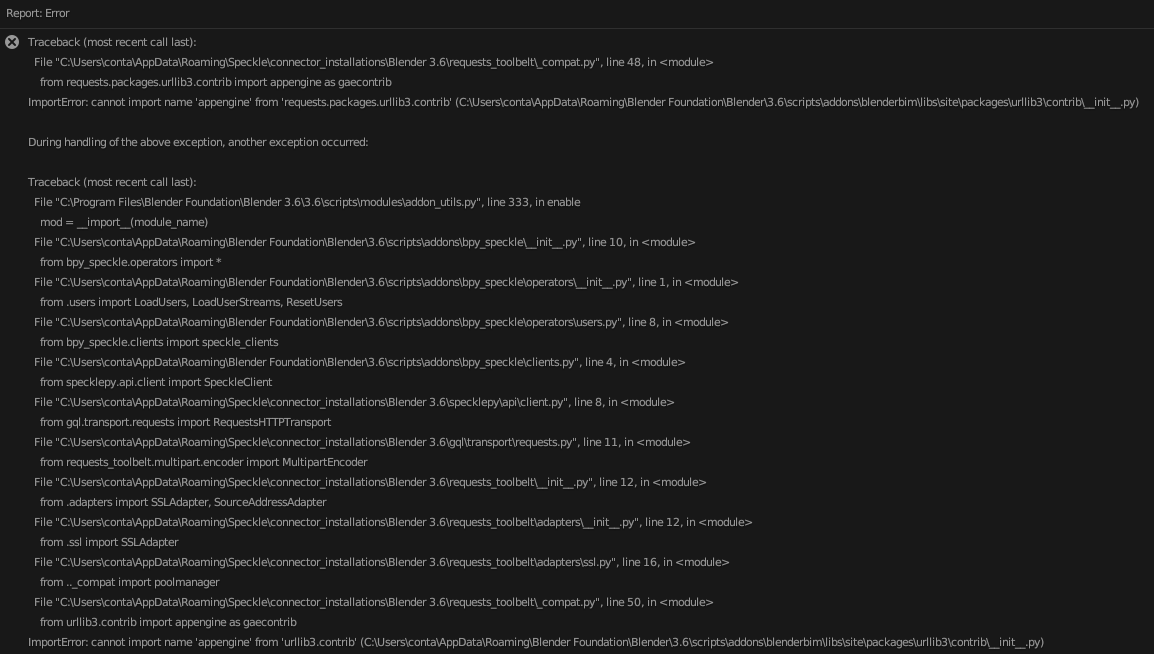 Any idea what I could do to debug this?
I've tried uninstalling and reinstalling everything but it doesn't change anything.
Thank you!