Hello I am writing here because I have similar problem but there is nothing wrong with the Archicad plugin manager entry.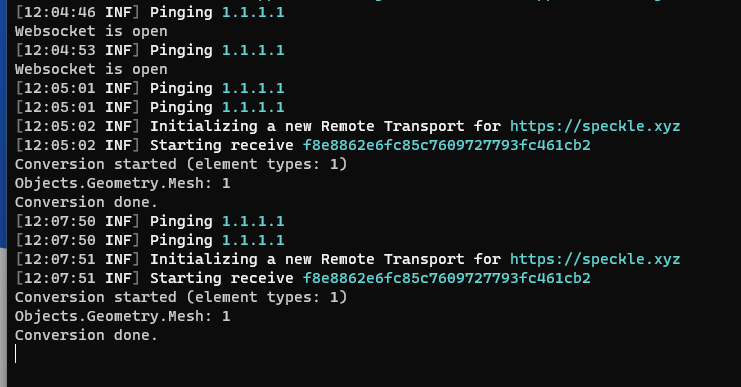 The prompt window shows everything fine but nothing comes in Archicad.
There is quick flashing happening in the 3D window with the XYZ axis but nothing comes in as I double checked zooming out,
This happened right after updating to the last version
I also get this message and not sure if its related



In fact I`m not sure what this warning exactly means. Do I have two Speckle managers and I dont know?
Windows Program Files looks ok