I managed to receive objects from Rhino7 to Blender.
However every time I update the object in Rhino (for instance location or size) and send it to Blender a new Collection is created with seemingly the same object inside it.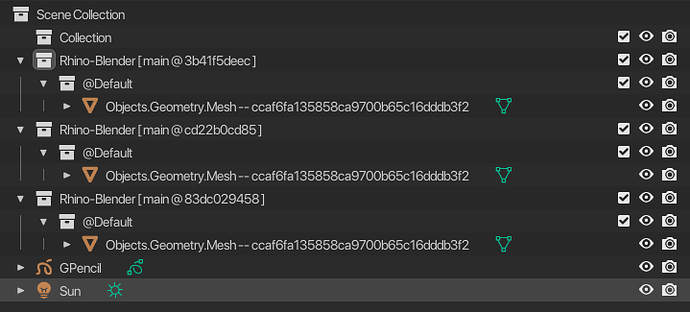 I am not sure what this is about. I see in the Outliner in "Blender File" mode that these three are indeed one object but I cannot organise the Blender file in the way I want it to be, with different collections and all because Receiving keeps creating these new collections.
I do not know what type of relationships are there so one object can show up in multiple collections?
If you could help please.