Hey guys,
I haven't found this solution with any plugin yet.
Do you know if Speckle could help in setting up the Appearance Profiles in #navisworks (setting colours and transparency defined in Excel cells).
Like, I give this as an input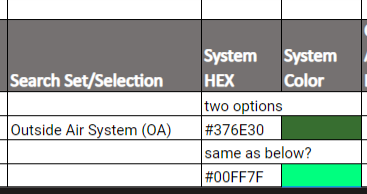 And the elements that meet specific criteria (Search Set) get coloured by using the information in the Excel.
Any idea if this is possible with Speckle?
Cheers