Hi,
We have developed a small custom kit that we place in the Speckle/Kits/Objects folder and it works as expected.
Now, we would like to implement a more user-friendly experience involving this kit, which is to create custom components that is used to create the objects in the kit, which is literally also what the "Speckle Schema Object" does, as seen in the picture below. Ignore the input names, they should be exactly the same by the end of this.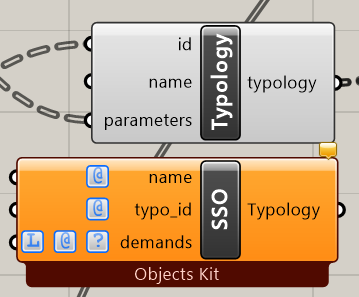 In our component, I'm able to fetch the desired type from the kit and use that to create the object, so we don't need any reference to our kit project in this project, so that's nice and convenient.
However, what we would most like to do is to distribute the kit together with our component without having to place the <<kit>>.dll in the Speckle/Kits/Objects folder, so only to the Grasshopper Librariesfolder, and then we would instead have to add our kit manually to the KitManager. And after that we of course need the converters to still be able to convert our custom objects when coming e.g. from a Speckle stream.
Would this be possible for you to facilitate? Or is there maybe already a way to do this? From what I could see, there's no way to do it as the KitManager only fetches the kits from that one folder.