Hi guys,
I'm writing a custom transport for Speckle, which I want to use in a Grasshopper script.
I have installed the Speckle.Core NuGet package and it all and good.
I compile and tries to debug/test in Grasshopper, but I'm met with this error when I load Grasshopper.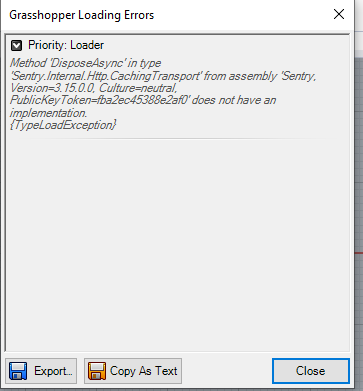 My transport component works, but standard Speckle components stopped working.
Have anyone ran into this before?
Thanks
/Christian