Hi,
I am following this guide: Rhino | Speckle Docs
and it's saying that I can attach also the properties Revit Family and Revit Type to it. But how do I do that? It's unfortunately not documented. I tried to add 2 Properties as you can see in the picture.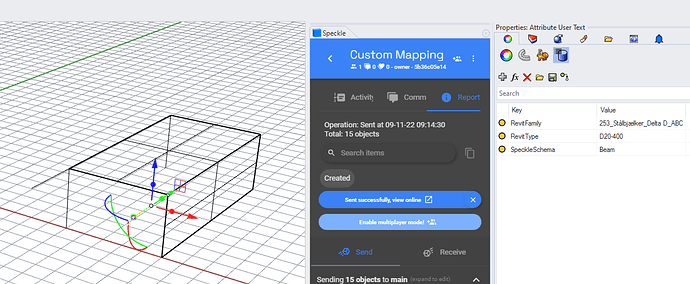 Appreciate any help.
Laurin