Hi,
Following this tutorial to create a web-based tabular data visualisation, with the following object / data structure and I have two questions: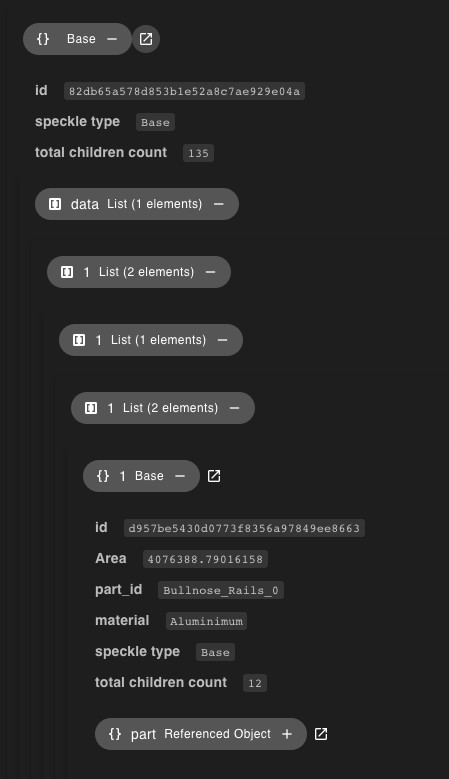 What could I write in "select" input to visualize "material" values?
Leaving the field totally empty will visualize all the headers where I can see the material:



However using "material" in select returns no value, and "

@material

" produces an error.

Is it possible to retrieve the material values from the very Base object directly?
Would be great if you can point out some hints or documents to answer my doubts.
Please let me know if the questions are not clear.
Thanks,