I am trying to visualize simulated spatial data, for example daylight and thermal comfort, in Speckle and so far this is my process:
Export the result from the simulation tool as CSV-file including x,y,z,dx,dy,dz,value
Create a cylindrical mesh for each value in Blender with value stored as custom property
Stream geometry and result meshes to Speckle.x.y.z
This works surprisingly well, see attached example (show the properties of Daylight Factor):
https://speckle.xyz/streams/b54e8ff61d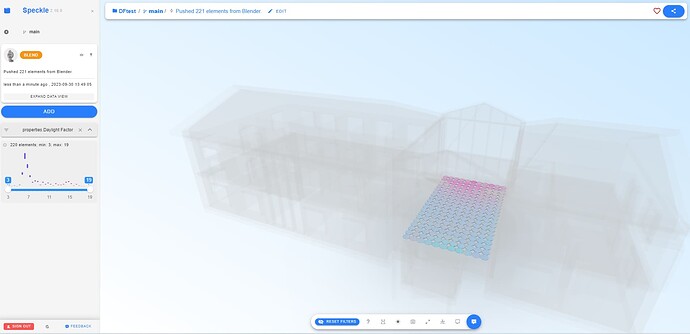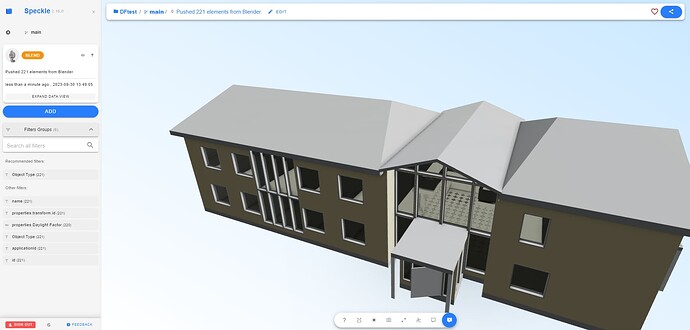 Still, I have some questions:
Would it be possible to change the color scale of the property? It would be useful to have different scales depending on the unit.

Is it possible to show other objects less transparent when a property is visualized? It is hard to see where the values are located.
Would it be possible to add a unit using this process?
Would it be possible to visualize data like this without creating a lot of geometrical objects?
Could the objects be grouped in some way, for example, just showing daylight on level 2?
Would it be possible to have fixed max and min values in the color scale? Right now they change depending on the min and max value.
Would it be possible to show a color scale?