I'm trying to import a number of curves from Grasshopper into Dynamo but seem to be falling at the first hurdle. this has worked for me before from the same stream into the same dynamo graph. I cannot work out whats wrong!
My Recieve node throws up the error:
" Method not found: 'Void Speckle.Core.Logging.SpecleException…ctor(System.String, Boolean, Sentry.SentryLevel)' "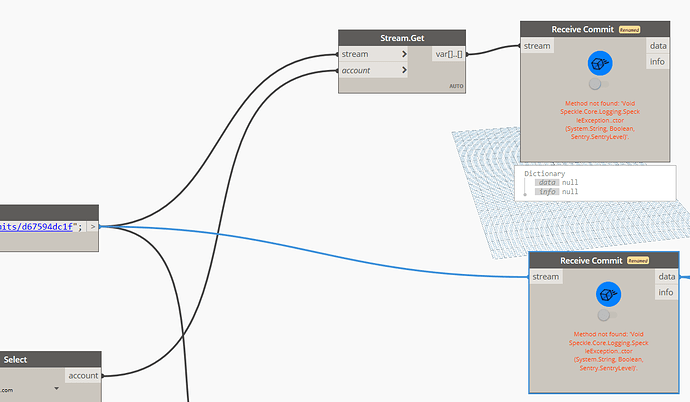 Any help would be greatly appreciated!