Hello everyone, I just found out about Speckle and i am super excited try it out.
I have project that i am working on, i want to send Revit objects with Shared parameters and Recive it in Grasshopper. I want to combine the Mesh with the Value of the LTA_waarde (which is a shared parameter). I couldn't find the parameter anywhere in grasshopper so i dicided to look in the Speckle viewer. To my suprise I was able to find the parameter i was struggling to find.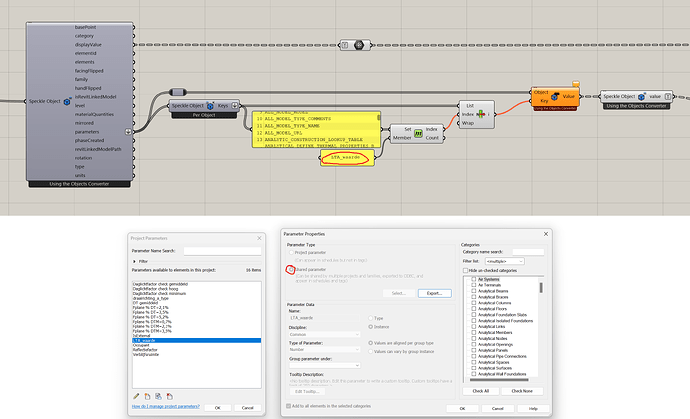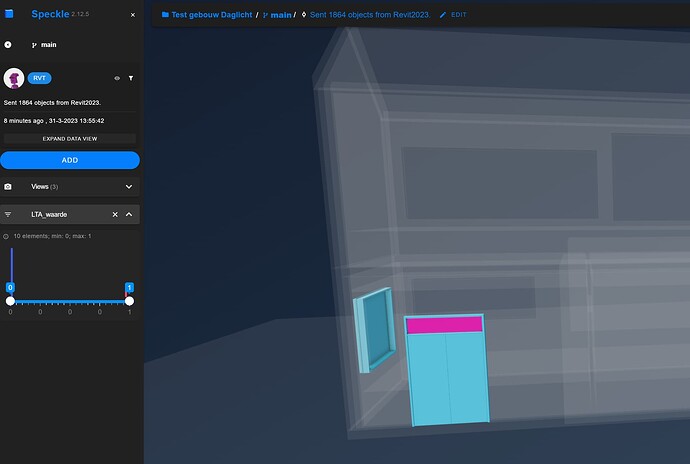 I did some testing and found that Speckle in Grasshopper is able to find the project parameters of a model.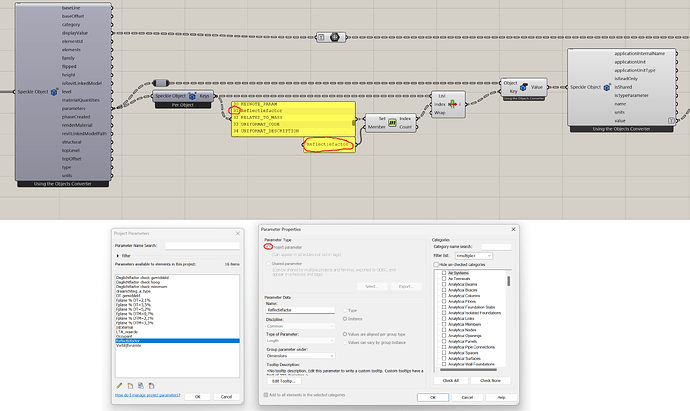 Maybe I over looked something, I want to thank you in advance for helping me