Hello community,
I want to report some issues during testing version 2.11.0 of the specklepy.
The type checking causing issues for 'Optional[List]' attribute
For example, as you can see for class Element2D and LoadNode
When the attribute of 'topology' and 'nodes' are being checked, the error will occur in _validate_type even when the value is in the correct type, this is because the t does not have args attribute. These occurs in more places: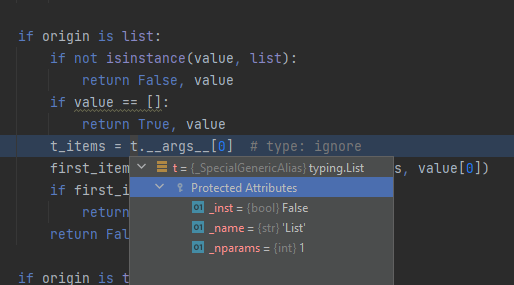 What we did to fix the error is just to add Base in the type hints as this, but maybe you guys have other ideas for the solution.

@gjedlicska Maybe it is good I tag you here to see your opinion on this.