I'm using pySpeckle or specklePy (whatever the V2 version is called) on an AWS Lambda. Since it's a read only file system I've had to use the in-memory transport as recommended and I had it setup something like this: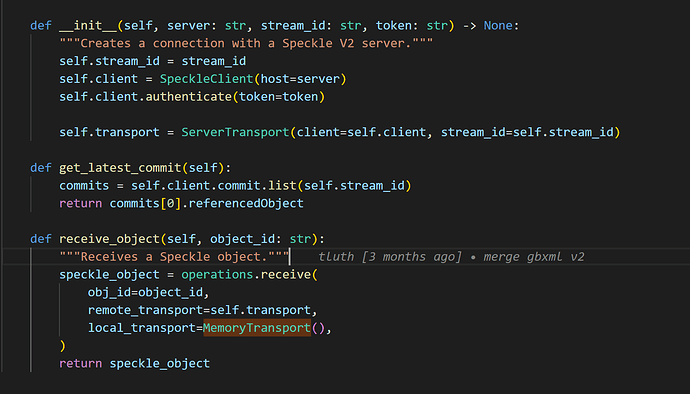 This was working fine, but some time during the last month or so it's stopped working and is giving me the following error, which I think is the same error I was getting when I was using the default transport:
SpeckleException: SQLiteTransport could not initialise Objects.db at /home/sbx_user1051/.local/share/Speckle. Either provide a different base_path or use an alternative transport.
Looks like this change in behaviour came about around the time of this work: make sure specklepy send works completely without disk write access by gjedlicska · Pull Request #228 · specklesystems/specklepy · GitHub
I'm not familiar enough with the actual v2 code. Does anyone else have any ideas why this might be happening?
Cheers