hey Specklers,
I'm trying to clone the latest speckle-sharp repos from main to dive deeper into Speckle

.
But am getting a bunch of build errors, which can be pretty intimidating

. I've tried restoring packages, but to no avail.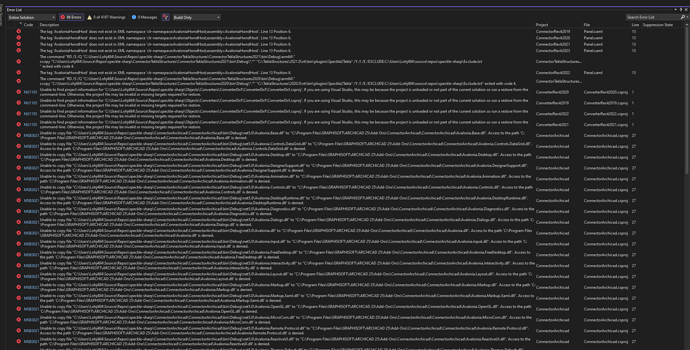 Are there any resources that can help devs get set-up and going ?
regards,
Han