Hey There!

I started developing a plug-in for Revit which interacts with Speckle and inspired it for a large part on the technology which was used by the specklesharp / DesktopUI project (Stylet / material design WPF and a separate .exe). Now I am facing problems with starting up my application after I've started the Speckle Revit 2.0 plug-in. I think this has to do with the Application.Current which is not empty when starting up my own plug-in, because the Speckle Revit 2.0 close event is canceled and hidden instead of a real close.
Below you see a snippet of the app in debug mode, as you can see the application.current is Speckle.DesktopUI.App, but it should have been something like DataFusr.Revit.Mapping.App.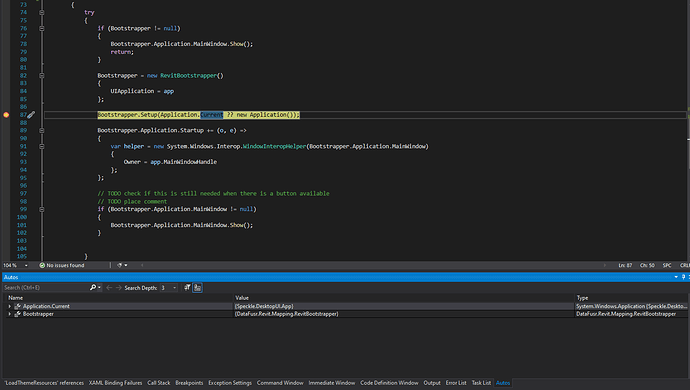 I am wondering if there is a fix for this on my side, or if it can be fixed on your side?
Cheers,
Dirk